The last Koi shipment this season.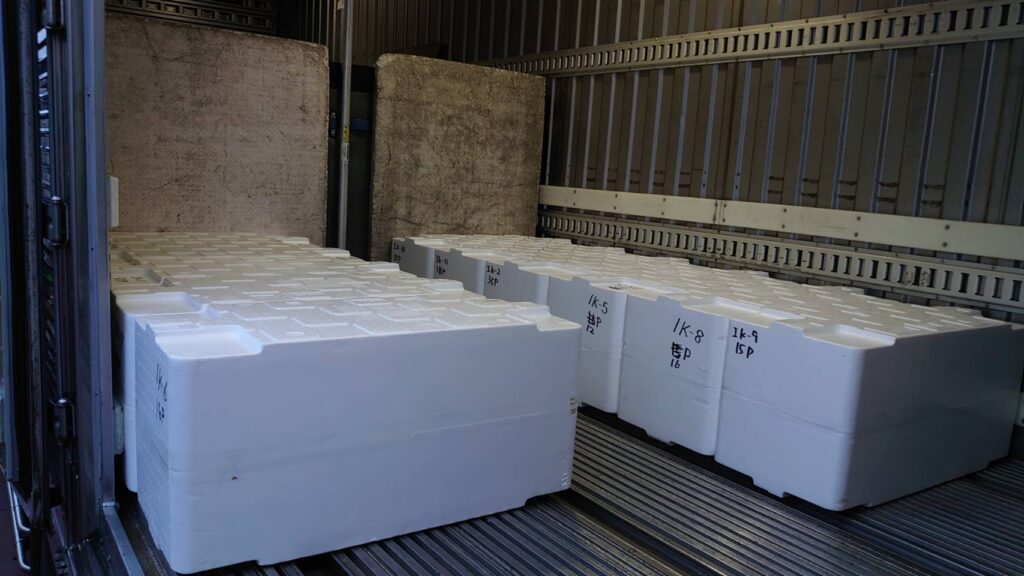 Basically we use a cardboard box, but we "must" use styrofoam box for this shipment since the temperature is too hot.
The next Koi season will start at the beginning of September.
If you are interested in Koi from Japan please feel free to contact us.